Terminals
Pursuing convenience as a stock and delivery base
We have in total 8 terminals in Osaka bay area, mainly chemical tanks used for the storage of petrochemicals, under high safety standards, that are conveniently located as a tank base for stock and delivery.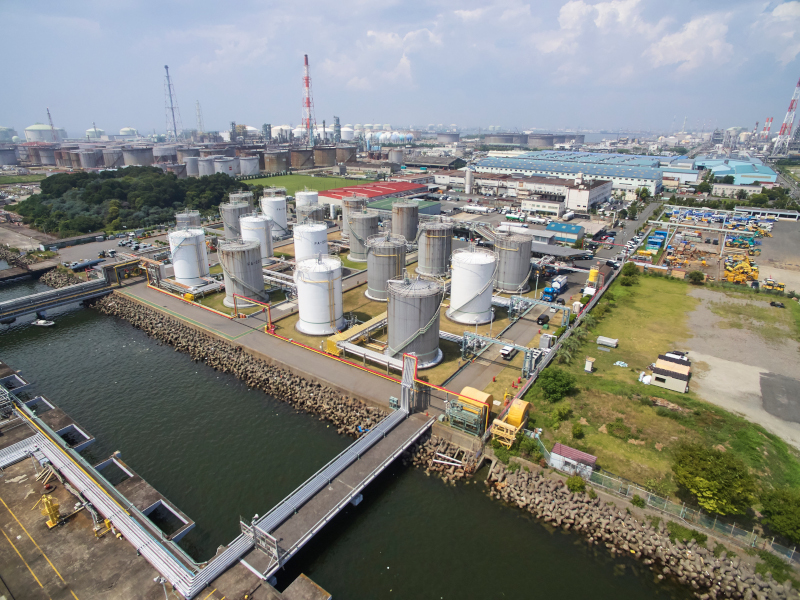 We offer our services of quality control that our customers can rely on; all on-site operations are performed by our terminal personnel who are highly skilled with a full knowledge of chemical operations.
We deal with various forms of containment from 200 kilo drums to 20 ton ISO containers as well as segmenting contents from containers into drums in order to meet the varied needs of our clients.
We are actively planning and proposing strategies such as energy-saving measures and distribution cycle optimizations to reduce costs.
Security
In addition to patrol security by security guards, surveillance cameras are installed at key points in each terminal and garage, and 24-hour surveillance and recording are performed in the disaster prevention control room (Hokko Terminal).
If a suspicious person is recognized by the surveillance camera, a warning will be given with a microphone and an emergency contact will be made to the relevant parties.